Why you must be on all ecommerce platforms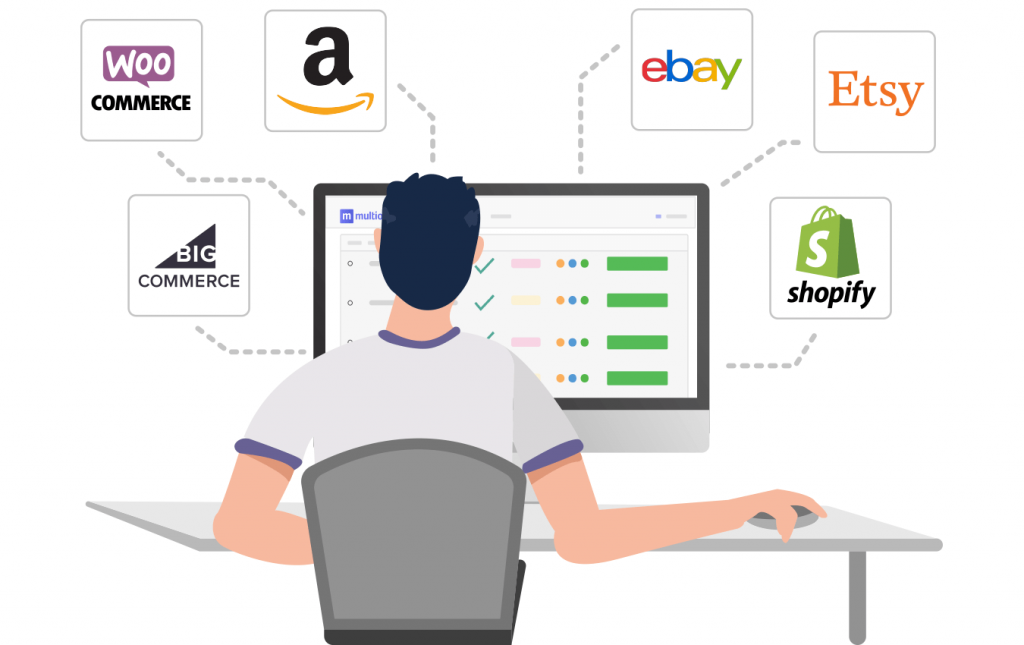 Where do people normally shop online?
Lazada. Qoo10. Shopee. Tiki. Bukalapak. Tokopedia. Amazon. Zalora. Ebay. Carousell.
Shopify. Magento. WooCommerce.
Seems overwhelming some times doesn't it? This decade will definitely see e-commerce compete strongly with physical retail, but why are there so many platforms and stores online?
The internet is a big place, and in North America, Amazon is the largest player. In Southeast Asia, our e-commerce options are a lot newer, and because there is no dominant winner, new platforms are appearing all the time.
For online sellers, this means there are many places you need to be aware of, and have a presence on.
Why bother being everywhere?
But why be everywhere? If you are getting good sales from an existing platform, why bother with the others, who may have different commission rates, backend interfaces, and processes for fulfillment?
Because consumers rarely move between platforms, and usually stick to the one or two places they normally shop at.
Consumers don't switch platforms. They usually buy from their usual place.
There is a myth online that because browsing the web is straightforward, shopping from multiple sites is as well.
The reality is that because online purchasing requires having an account, and potentially saved payment information, consumers usually go back to the same platforms they previously bought something from.
Online platforms often spend a lot of money to acquire those customers, so it's in their interest to keep them coming back. That's why they often have promotions, coupons, and other incentives to keep them coming back.
All of this means that if you are only on one or some of the total available platforms, your products are not being seen by everyone who may want to buy them.
If your products are not on every platform, you're missing out on customers and sales.
Here's how to fix that
So if you're not currently on every platform, you should definitely get started by creating seller accounts on each one, and start uploading all your products to be published.
You should also see what resources each platform has for new sellers, so you can learn the specific requirements of listing, selling, order fulfillment, and others.
If that sounds like a lot of work (and it is!), you can explore some software solutions to streamline this process.
OneCart is a fully-centralised e-commerce management system. For every platform you connect, you can manage inventory, create listings, and process orders, all from one central interface.
OneCart keeps things consistent for you, so you don't need to remember how each platform does things differently. Just list your products and process orders once they come in.
There are many powerful features, such as "cross-posting", which lets you quickly publish your products across the supported platforms with the same text, prices, images, and description.
The inventory tracking is built-in, so it automatically adjusts your stock holdings so only the accurate quantities are shown. Never experience another stock-out again!
Try out OneCart today, and start saving 3-4 hours of manual work every day. Grow your sales and automate the admin.