Pricing Competitively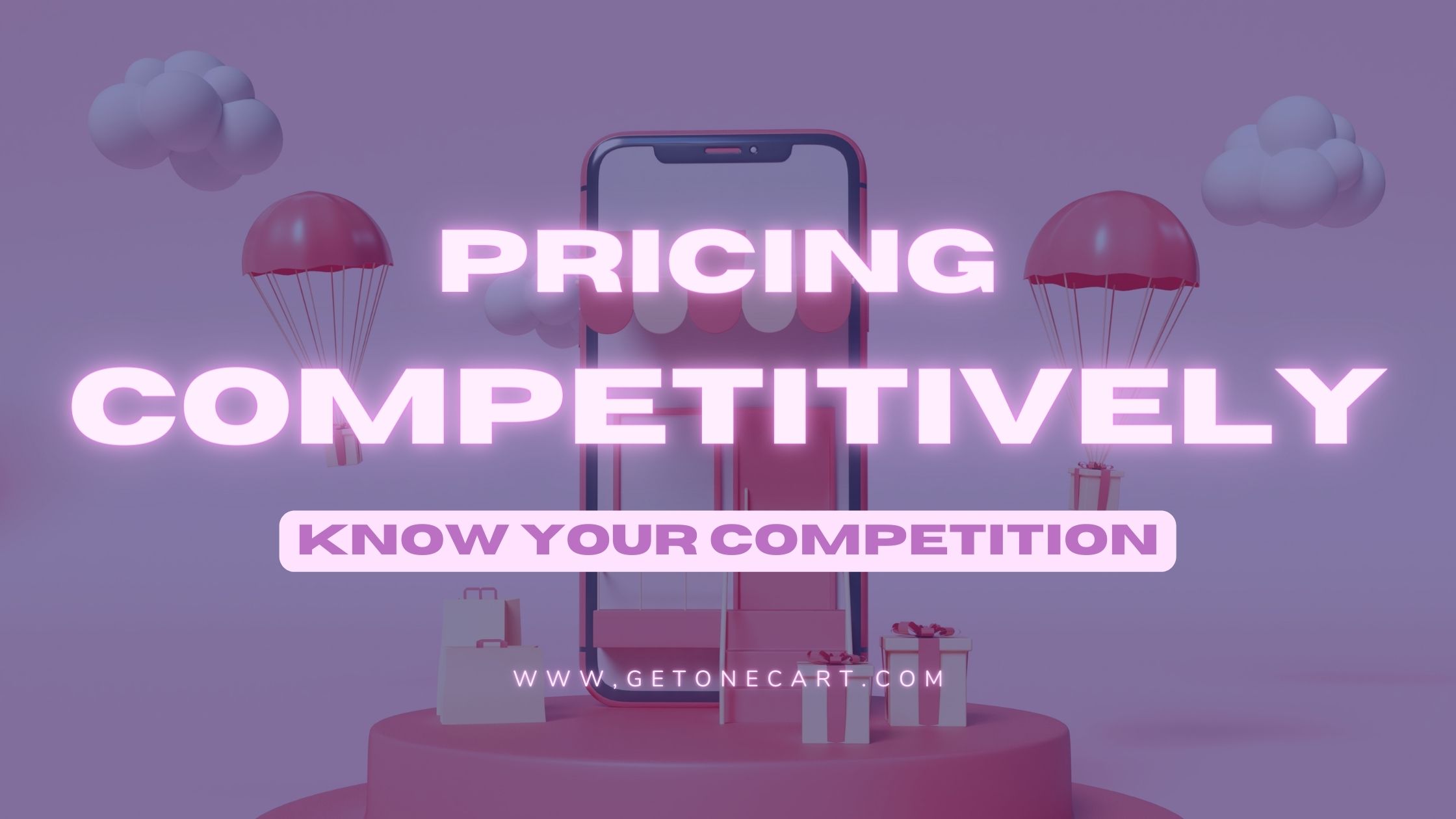 Competitive pricing is the process of selling a product or service at a price that is equal to or lower than that of a competitor. Companies can also practice competitive pricing by offering more attractive payment terms than their competitors. Competitive pricing requires you to look at the market before deciding how to price a product or service. A less complex model than cost-plus pricing which requires you to factor production costs into your pricing equation. To practice competitive pricing, determine what other businesses are asking for the same goods or services and set prices accordingly. You have the flexibility to set prices above, below or equivalent to that of a competing company. However, first you need to understand the strengths and weaknesses of each competitive strategy. The business environment and strategic outlook play a major role in product pricing at the industry level.
Here are 3 competitive pricing strategies ways to price products.
1. Know your local competition
Whether you are a new business pricing products for the first time or an established firm re-evaluating your pricing strategy, the research of competitors is invaluable. It may not seem logical but understanding your local rivals is also important. WHile the online store has a global audience, consider that people in your local area can search elsewhere or may have personal connections to smaller locally owned businesses who offer products and services to its customers face-to-face in a store.
As you develop your pricing strategy, understand the relationship between online and in-store prices and shopping.
Today's savvy consumers expect to see lower prices online as they already know how ecommerce removes many of the hard costs of getting products into the marketplace.
2. Understand the online market
In this current time where the e-commerce industry is getting increasingly competitive, it is important to have good awareness of the digital competition. More businesses are now focusing on ecommerce options. It is useful to do some informal research on competitors who are selling similar products. Think about your product and what makes your product stand out from the competitors once you have compiled a range of price points and competitor data. It is challenging to convert shoppers to buyers. Therefore, think hard about where you would like to stand in the market. If you want to be a value player or a low-cost leader. Are you able to afford a higher price than competition because of your product features or brand quality?
3. Consistently review pricing strategies
In the constantly changing world of ecommerce, it is important to have a progressive attitude when it comes to pricing products. Business owners need to regularly evaluate data, indicators and pricing strategies to ensure optimal sales and profits. In the future, they need to consider cash flow, sales history and changes in the consumer's market. The aim is to verify and update the pricing strategies at scheduled time such as every quarterly. Depending on the market trends, you may need to verify prices at that moment in time. Events that could trigger reviews or changes in pricing structures would be, costs change (minimum wage increase or increase of tax on goods), changes in the economy (inflation or recession or global epidemic), competitors changing their prices and when you launch new products.
Your decision depends on your specific niche, goals, products, industry and other factors. Know that you need to take the time to study your market competition. Calculate cost figures to determine pricing that will keep your product profitable over the long term. Analyze current business indicators to collect more data to enhance your decision making. Be careful of underpricing. Once you have set your prices, understand that it is a living breathing process that needs to be monitored and nurtured as the business grows and the market evolves.